Preparing The Property/Home
Below is a breakdown of the various services we provide for each photo shoot!
We're always readily available for bookings and typically deliver photos to clients within one business day
Most photoshoots last 3 hours with luxury listings taking over 4 hours. Twilights shots require 1 extra hour
All clients are provided with an online checklist of the shoot to best prepare the home for optimal photos
Upon completing the shoot, photos are typically processed that same day and then delivered to the client within 24hrs using Dropbox
For a nominal charge of $20.00 clients can choose to take delivery via USB DRIVE but must coordinate picking up the media
We approach each shoot with a singular goal in mind: to make every property look as good as possible in photos. 
Many of our clients find the look of HDR photography to be unique, which allows them to stand out from others.
HDR photography (High Dynamic Range) is a powerful and useful technique, which consist in processing photos slightly different than usual in order to capture greater detail from the bright and dark areas in your photo.
Our approach to HDR photos is to merge up to nine photos taken at different exposure levels and blend them together to create an outstanding final picture. 
HDR helps to maximize the dynamic range when photographing a high contrast scene.
Our service includes processing with HDR all our interior, aerial and some exterior pictures.
Daylight Photography
Perfect skies and sunshine
We offer a fast, professional and impressive photography of your real estate listings. Nothing is more effective than great real estate photography. Most buyers start their home search online and you need high-quality, professional photos to get their attention. 
Our photography will help you sell your listings faster and with fewer showings.
PRICING
MLS Interior/Exterior for up to 3000 SqFt $250.00
Exterior Shots of Front, back and Pool area

At least 40 magazine quality property photos delivered within 24 hours

Optimized for MLS listing

Add a video Virtual Tour for just $150.00
Add 5 Twilight Images for $50.00
Stunning Drone aerial Images for just $100.00
Matterport 3D Tours for $150.00
As you can see, professional photo editing is a very important part in making a home look it's very best; especially when lighting conditions are poor. You will also notice some images may look great on small mobile devices but look very unprofessional on a large screen monitor or print. Using the proper capture and editing processes can help give you that clean professional look no matter how the images are viewed.  So, to answer the question, "when is the best time to photograph a home?" I say… let a pro figure it out.
Twilight Photography
An alternate, different and intimate Style
A twilight photo is taken usually of the exterior of the property, at dusk. It is used to showcase landscape/property lighting, pool lighting and features like fire pits, and also to showcase a beautiful sunset. 
PRICING
Twilight Package From $50 for 5 Images
 

Up to 5 Images $50

Twilight PhotoShoot $350.00

 
Drone Aerial Photography
Let us highlight your listing in a way that sets it apart from the competition
Add aerial photography or dynamic aerial drone video footage to your listing. This option is perfect for showing off a home's unique location and surrounding scenery best appreciated from above.
In many cases, it's difficult to capture the proper perspective of a home from the ground level. We offer the ability to photograph the home from virtually any height using our modern. 4K video, drone.  
We take to the skies with our drone and shoot your home from an elevated angle to show the home from some pretty unique angles. Very effective! 
PRICING
– Aerial Photoshoot for $100.00 (8 to 10 HDR photos)
– Drone Aerial Video $150
– Drone Photography and video $250
– Aerial PROMO Video $550 (Full video production with soundtrack and edition
CLICK HERE FOR ADDITIONAL MATTERPORT TOURS
3D VIRTUAL TOURS
We offer state of the art Matterport 3D Virtual Tours. This has to be the most honest and unique way to show an entire home. An awesome way to engage your customers.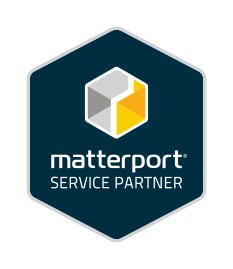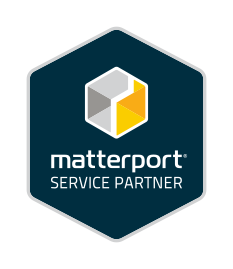 FotoGema Studio services mainly Kissimmee, but travel beyond is not uncommon. Using cutting edge 3D scanning technology with a 3D camera, magazine quality photos, and your choice of interactive platforms, I am able to take your retail, commercial, or residential space and into the virtual world.
MLS Matterport 3D Tours for up to 2,000 SqFt $150.00*
*Includes 3D Tour and hosting for 6 months (.10 cents per additional square foot)
CLICK HERE FOR ADDITIONAL MATTERPORT TOURS
RESIDENTIAL SPACES
Place potential buyers right inside a property for sale. Full photo-realistic 3D scans with incredible detail makes any listing look amazing in virtual reality. Content can stand alone or be linked in with several choices of marketing and virtual tour platforms to help any agent or home owner effectively market their home for sale.
RETAIL SPACES
Add a 3D scan of your business to your website to increase engagement with your audience. With Google StreetView integration and dynamic MatterTag content, retail and other spaces come alive and places your business front and center on the internet. Popular with hotels, restaurants, retail shops, and more.
COMMERCIAL SPACES
See large projects at your fingertips and with Matterport scanning for commercial building and development. Includes a colorized point cloud file (.xyz format,) reflected ceiling plan, schematic floor plans, and .OBJ file.  Accelerate your bid and construction process with photorealistic 3D visualization and directed light scanning.
Using every tool at your disposal is critical to setting your self apart. Our Video Tours are exactly what your listing needs to make a meaningful impact online.
When you list a home the pictures will be broadcast over the Internet to thousands of potential buyers. Today's High Definition (4K-HD) monitors provide excellent resolution. In addition, our method of photography (HDR) brings out a lot of detail. To help make your home look its best, and attract the most buyers possible, we have put together this checklist to help you prepare your home for picture day.
PRICING
– Full Motion Video Walkthrough: $150
NEED MORE FROM YOUR PHOTOS?
Want to take your photos to the next level?  These simple add-ons can make all of the difference!
Twilight Package
Up to 5 Images $50
Will take up to 5 exterior photos during sunset time (golden hour) to really make your listing stand out from the rest.
Blue Sky Guarantee
All exterior photos $30
For all exterior photos, we will replace a sky that is overcast or washed-out with a beautiful, clear, blue sky to show potential buyers just how stunning the view can be.
Item Removal
1-2 Items $10
3-5 Items $15
6 to 10 Items $25
Want to remove that basketball hoop in the front yard or is there a toilet brush in the bathroom? Removing key items can have a dramatic impact on the presentation of a room so take advantage of our item removal to present a room as clean and inviting as possible.
PREPARING YOUR HOME FOR PICTURE DAY! 
TIPS FOR ALL AREAS IN THE HOME
Thoroughly clean whole house (vacuum carpet, mop hard floors, clean countertops

Turn all overhead lights and lamps ON

Replace burned out light bulbs

Recommended to use bulbs of the same temperature (ALL incandescent or ALL compact fluorescent, all LEDs)

Turn all ceiling fans OFF

Turn all TVs and

 all computer screens OFF

Open blinds or 

window treatments to let in about 50% of outside light

Remove personal photographs (or replace with generic pictures/

photographs)
R

emove small floor rugs to reveal actual flooring

Place all shoes/jackets in closets

Remove clutter from counters, tabletops, shelves etc.

Remove child safety fences. Remember emotion is what sells a home. You want the buyer to not only  imagine themselves swimming and relaxing in the pool, but also enjoying the view from anywhere on the property

Remove pool sweeps from pool

Do not leave pool equipment/chemicals (I.e. nets, chlorine containers etc) in view. It is not only unsightly in the pictures, but is also reminds buyers of the work and expense involved in maintaining a pool
Clean windows, appliances, mirrors and all reflective surfaces. Be sure there is minimal or no streaking; streaks will show up in pictures

Remove items that can be seen under beds

Be sure bed sheets and comforters are neatly tucked or hanging freely on the sides of beds and free of wrinkles

Remove vehicles from driveways

Pressure wash exterior areas where needed.

Remove floor mats in bathrooms and kitchens (If the color of a floor mat is in stark contrast to the flooring, it draws the viewer's eye to the mat instead of the features in the room. They also hide the natural beauty of certain types of flooring materials
TIPS FOR KITCHEN – DINING – LIVING
GENERALLY THE FOCAL POINT, THE KITCHEN DESERVES
ATTENTION TO DETAIL
Clear countertops completely. No knife blocks, baking supplies, mail, etc.

Leave out max of one small appliance (ex. coffee maker)

Clear outside of refrigerator of magnets, papers, photos, etc.

Hide garbage cans in pantry or closet

Remove dishes from sink, place in dishwasher

Remove towels from appliance handles
ALLOW BUYERS TO IMAGINE A NICE
FAMILY MEAL
Clear table, dust and polish the table top

Use decorative place setting if available

Feature one center piece such as a bouquet of flowers

Straighten all chairs and space them evenly

Remove child seats or booster chairs
A SPACE TO ENJOY FAMILY AND
GREAT CONVERSATION
Remove stacks of magazines, papers, mail, etc.

De-clutter fireplace mantel/hearth (no more than 5 items, including art)

Clean interior of fireplace and re-paint if needed

Fluff and arrange furniture pillows

Remove kid's toys
TIPS FOR BEDROOMS
A PLACE OF REST AND TRANQUILITY
Press bed linens and bed skirts

Clear nightstands of all personal items

Store away phone/tablet charging cables

Remove all clutter from top of dressers

Remove family photos from walls

Clean under bed, removing items that may show in the photos
GUEST ROOMS
Remove personalized names from walls

Remove wall stickers/posters

Clean under bed, removing items that may show in the photos

Store away phone/tablet charging cables

Press bed linens and bed skirts
Clear countertops completely. No soap, toothbrushes, deodorant, medications, etc.

Put toilet seats down

Close closet doors

Remove shampoo, soap, loofahs, etc. from showers and tubs

Remove dirty towels – leave out only new, unused towels

Remove floor mats
TIPS FOR EXTERIORS
CREATE "CURB APPEAL" TO SELL YOUR HOME
FRONT EXTERIOR
THIS IS USUALLY THE FIRST PHOTO BUYERS SEE
Close garage doors

Remove cars from driveway and front of the home

Clean up landscaping (mow, trim shrubs, clear leaves)

Remove empty planters

Use a broom to remove cobwebs from eaves and door frames

Remove visible water hoses

Remove toys, sports balls, basketball goals, soccer goals, etc.
BACK YARD
THE BACKYARD SHOULD PRESENT A PLACE TO RELAX
Clean porch, tidy up outdoor tables and chairs and cushions
Pillows/cushions should be fresh, not faded
Clear out kid's toys, balls, frisbees, etc.
Clean pool
Remove pool vacuum/cleaner hose
Hide pool cleaning supplies
Turn on pool fountains/water features
Remove visible water hoses
Remove trash cans
PETS ARE GREAT, BUT THEIR PRESENCE SHOULD BE MINIMIZED
Pets are loving, but their presence should be minimized

Place food and water bowls in pantry or closet

Contain pets in hidden crate or outside

Clear back yard of pet waste/toys

Place pet beds/toys in pantry or closet

Use lint roller on furniture to remove pet hairs
Photographic Packages-

Work For Hire
This is a great option if you are well organized and know the shots that you need ahead of time for a full day of work. I will travel to you (less than 50 miles) with all my equipment and shoot for the full day. All photos will be delivered via Dropbox within 7 days. 
The same process as a full day shoot converted in a half-day format. This option can be good for limited quantity shots/products, or to organize a shoot for a few specific, high-end shots without needing to invest in an entire day of photography. I will travel to you (less than 25 miles) with all my equipment. All photos will be delivered via Dropbox within 7 days.
This is my rate for a la carte services. If a shoot goes longer than expected, or if you only need a few hours of work, this is a good option. So if you're not sure what exactly you need, you can hire or extend by the hour and keep things flexible. 
SETTING EXPECTATIONS FOR THE PHOTOSHOOT
The house should be shoot-ready when our photographer arrives.
We look forward to taking photos of your home! We want photos of your home to be the best they can be. This requires teamwork and cooperation that will result in an outstanding online presence when your home goes LIVE on the market.
Please review the previous sections for tips on preparing your home for real estate photography, and note that we are not responsible and will not partake in any of the following duties while photographing your home:
WE DO NOT:
Move or re-arrange furniture
Make beds, clean, dust or de-clutter
Pick up toys or yard items
"Photoshop" vehicles, walls, damaged walls, power lines, wall pictures, cords, etc.

(Available for a modest fee)

Touch personal bathroom supplies (shampoo, toothbrushes, deodorant, towels)
With years of graphic design experience, we're proficient at designing compelling flyers, brochures, business cards, stationery, or virtually anything else that could aid your business or the sale of a real estate listing. Ask for a quote on your project today.
LET'S MAKE SOMETHING GREAT TOGETHER
For any other questions, please write us at info@fotogema.com or call us on (321) 900-9100
Related Images: